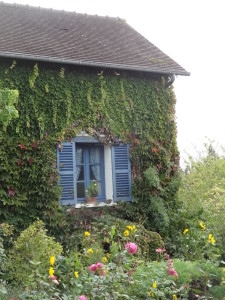 Bleary eyed, the world is glossed over—I'm having a genuine Impressionist moment. Blues dissolve into yellows and greens reign. The truth is, tears blur my vision. I can't believe I'm here. Giverny, a short drive north of Paris. Well, truth be told told, it took David and I four hours of frustration, and more anger than I care to admit to get here. The English speaking manager at the McDonald's outside of Paris finally saved us.
Giverny (pronounced gee vehr nee) is/was the home of Claude Monet in his later years. He designed, built, and planted this garden so that he could paint flowers and see them from every window. This is the ultimate pilgrimage—the Compostela of Gardeners. I want to cry because I can feel all my gardening buddies walking with me—Judy, Kristin, Jana, Pat, Renate, Annie. Carolyn, you are so here next to me I can almost hear your words.
This man genius painter understood on a deep level how light continuously transforms the world around us—for his garden . His vague outlines and discontinuous brush strokes bleed altogether as if he were seeing through tears.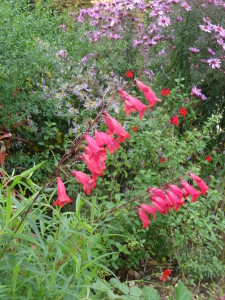 I don't know if Monet was a religious man or not, but he knew. He grokked. He sensed what the great yogis of India wrote about for thousands of years. The world is nothing more than condensed light and flowers whisper to us of something greater than our I, me, mines. In a broader sense, one could say he was self realized.
Sell the second car! Rent the house! Save your miles, but come to Giverny before you die. Every window is a photo, every doorway a scented enigma. There's a stunning white garden in front of the Monet Museum with Japanese anemone, cactus and dinner plate dahlias, alyssum, Nicotiana and lots of burgundy foliage/ivy in the fall. There are hedges in the museum garden that divide into rooms of colors—pink and lavendars, yellow and oranges.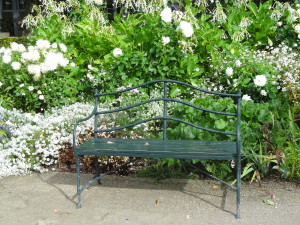 And I haven't even been to Monet's actual garden and home yet. I've only walked thru the village. The city has worked hard to maintain its integrity and not turn it into a Disneyland.